The United States housing market has always been a topic of great interest, and the ongoing trends have a significant impact on both homeowners and potential buyers. In September 2023, the market has experienced notable fluctuations, driven by a combination of low inventory and economic factors. Let's explore the key statistics and trends affecting the U.S. housing market and the challenges and opportunities they present.
The Numbers
The numbers speak volumes about the state of the housing market in September 2023. According to data from the National Association of Realtors, existing home sales took a substantial hit, with a 13.5% drop from August and an almost 19% decline from September 2022. These figures illustrate a significant shift in market dynamics and raise important questions about the underlying causes.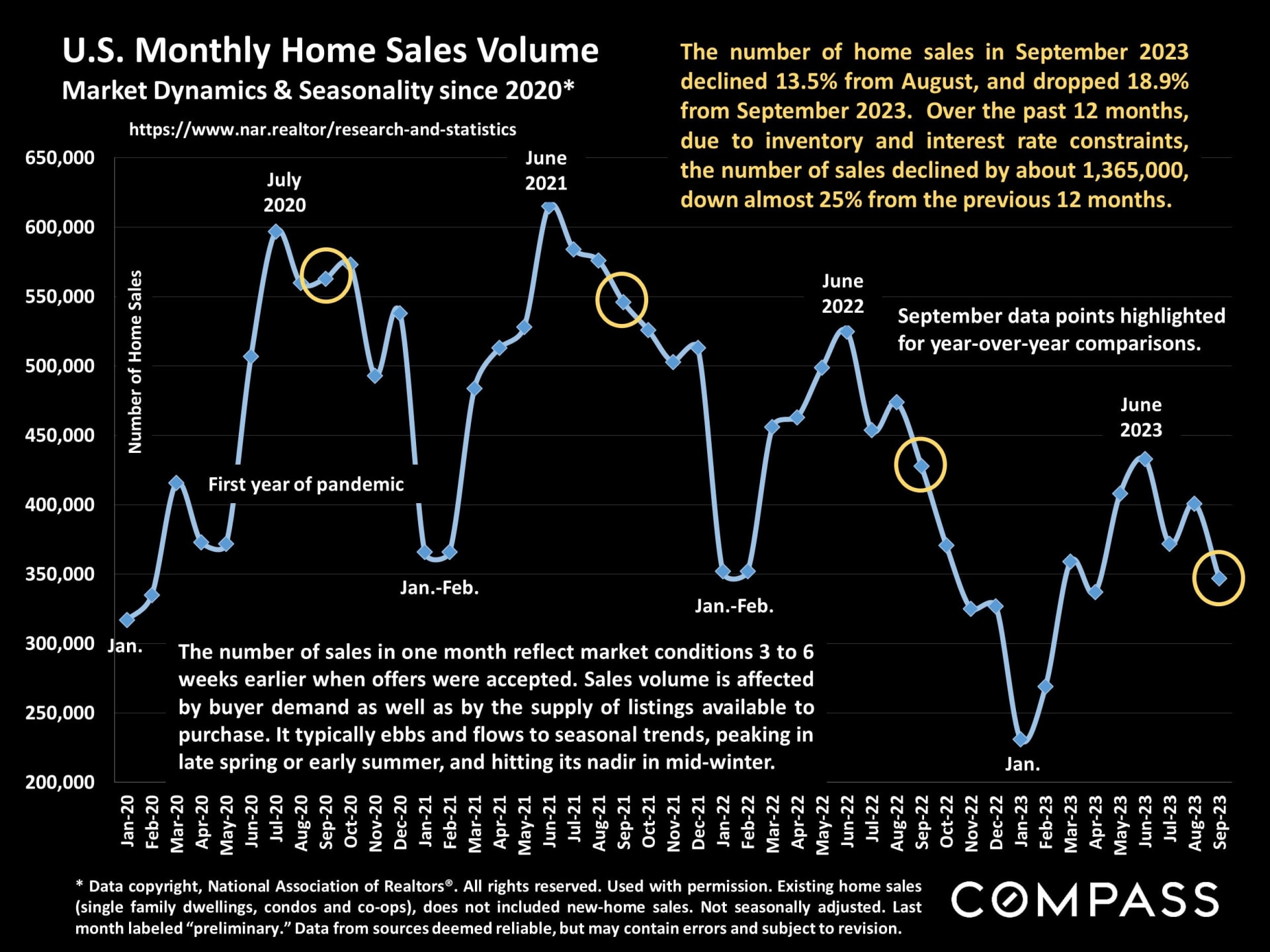 Rising Prices
One of the most notable aspects of the current housing market is the increase in median home prices. The median house sales price rose by 2.5% year over year, and condos and co-ops saw an even more substantial jump of 7%. This upward price trend can be attributed to a combination of factors, including demand and supply dynamics, inflation, and perhaps most notably, rising interest rates.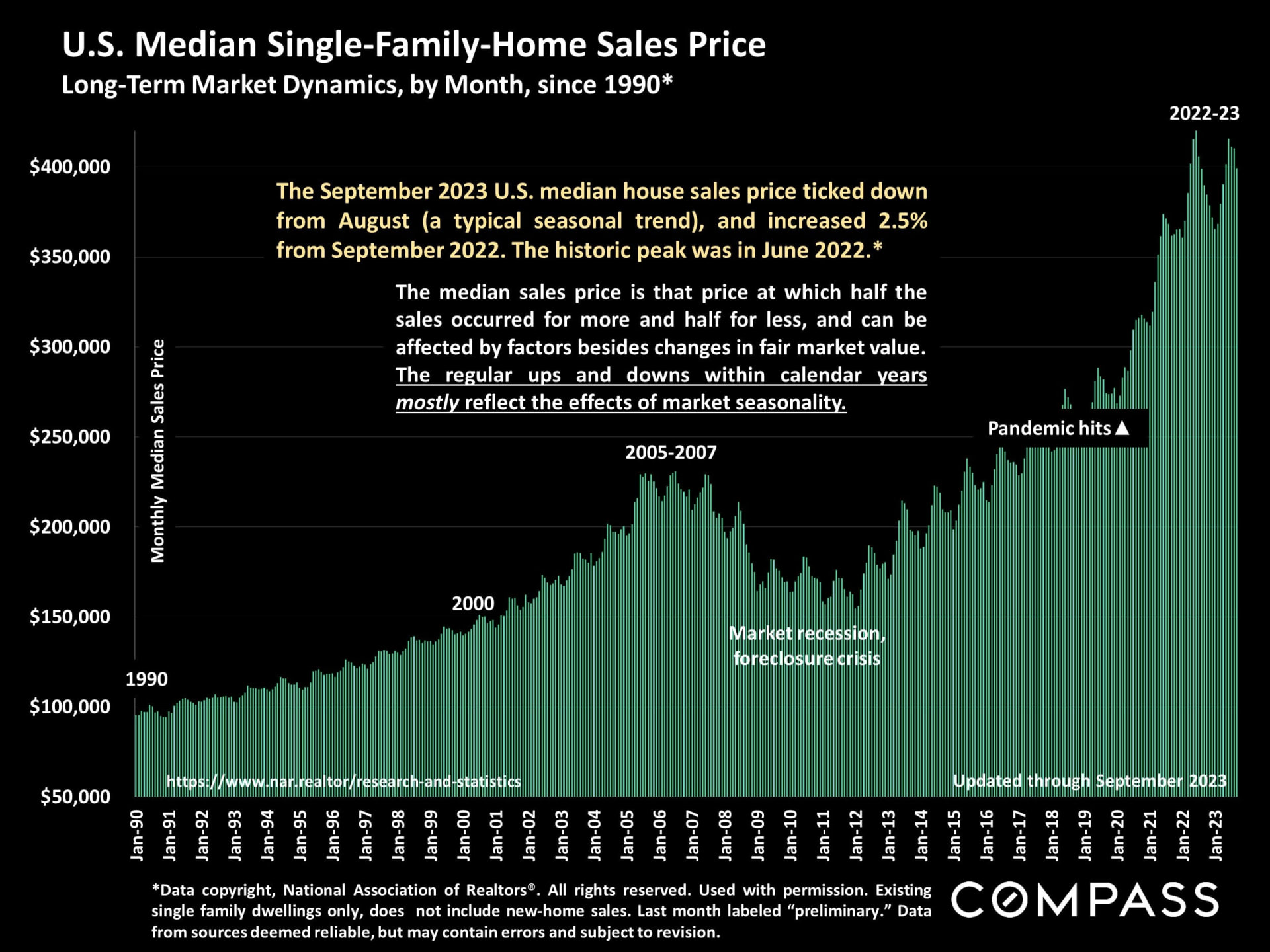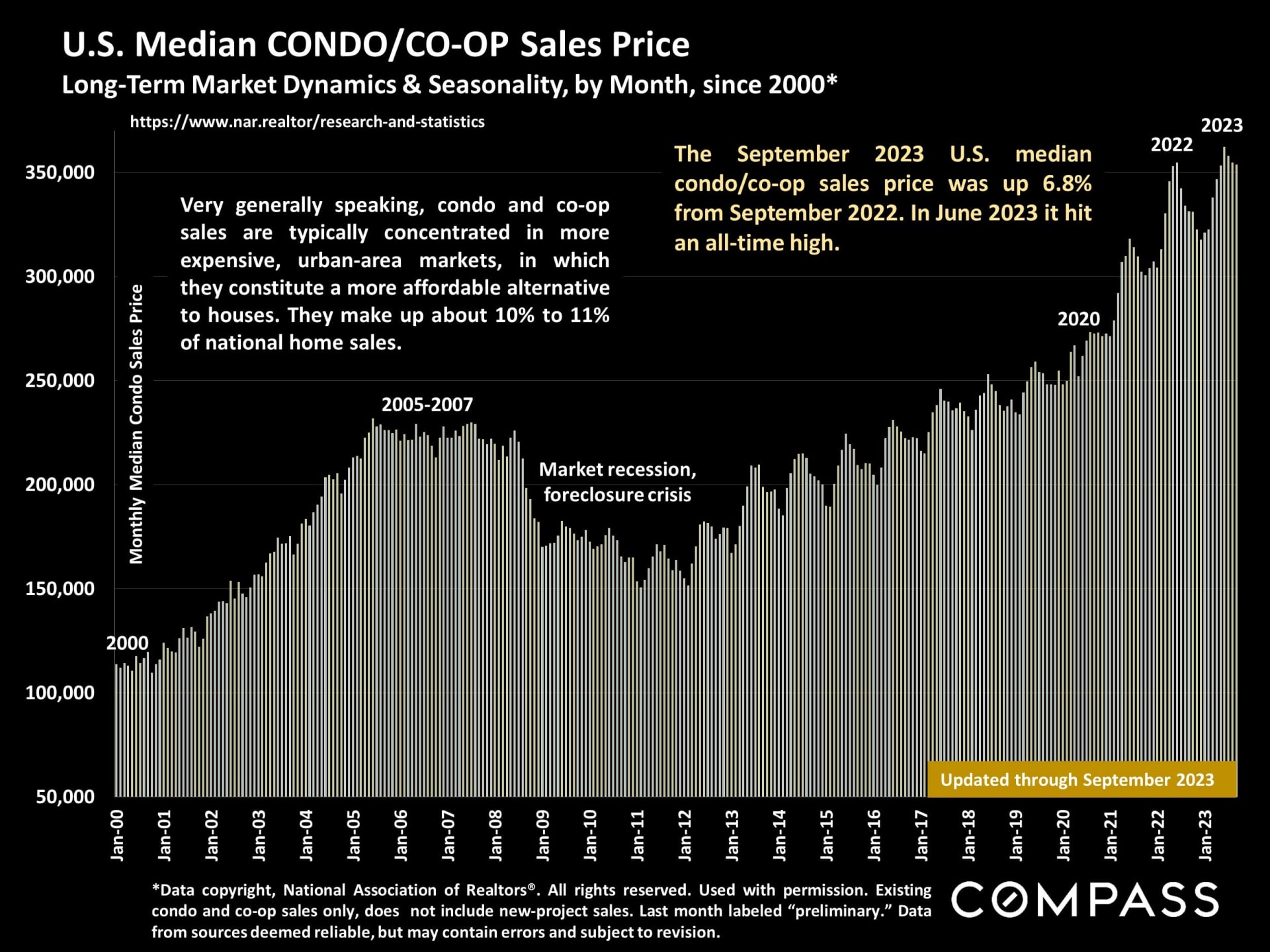 Interest Rates Impact
The rise in interest rates has had a considerable influence on the current housing market. As interest rates increase, the cost of borrowing for homebuyers also rises, potentially making homeownership less affordable. This phenomenon is reflected in the increased number of all-cash purchases, which accounted for 29% of total sales, reaching their highest share in nine years. Buyers may be turning to all-cash transactions to avoid higher interest payments and secure their dream homes.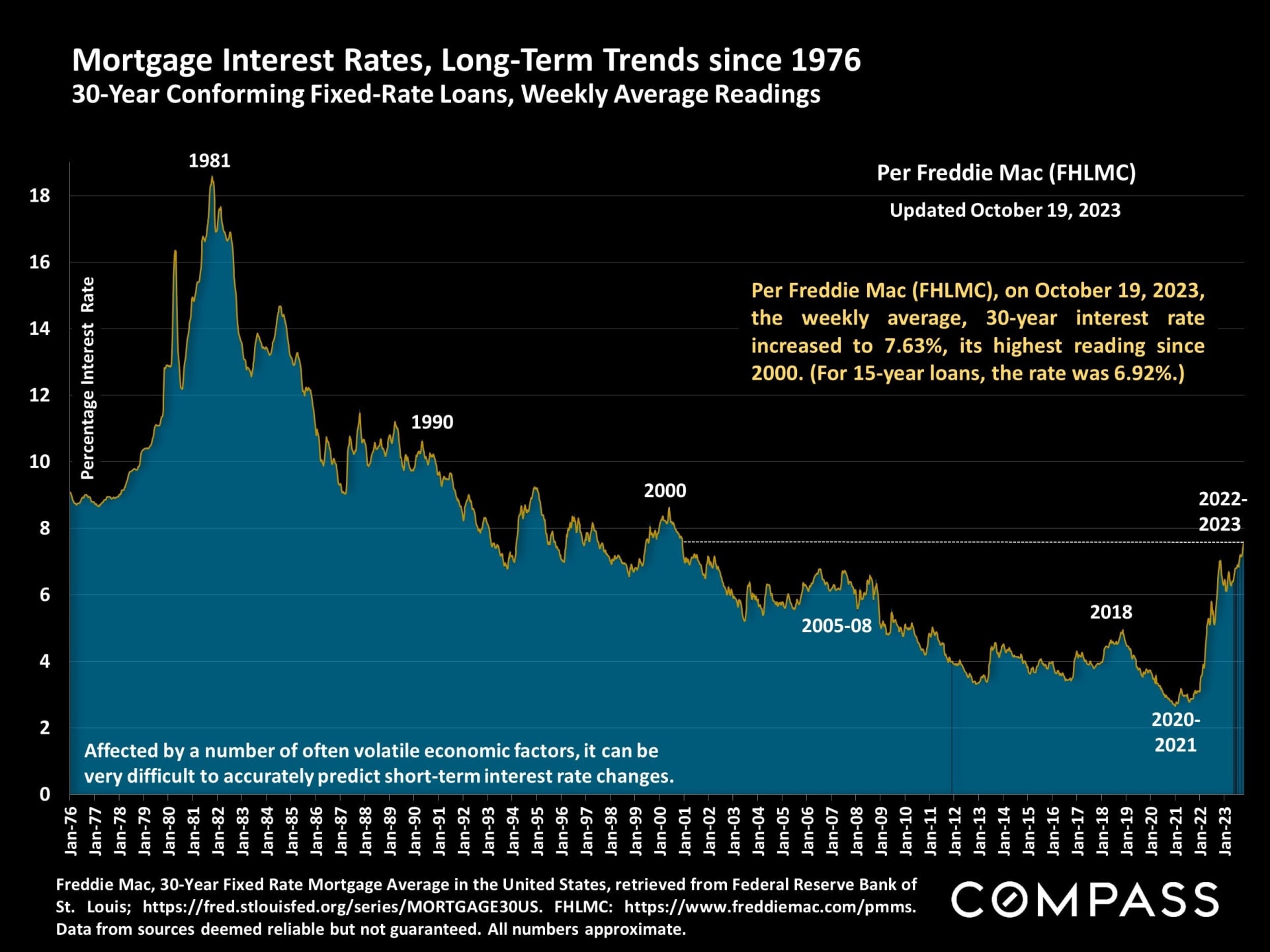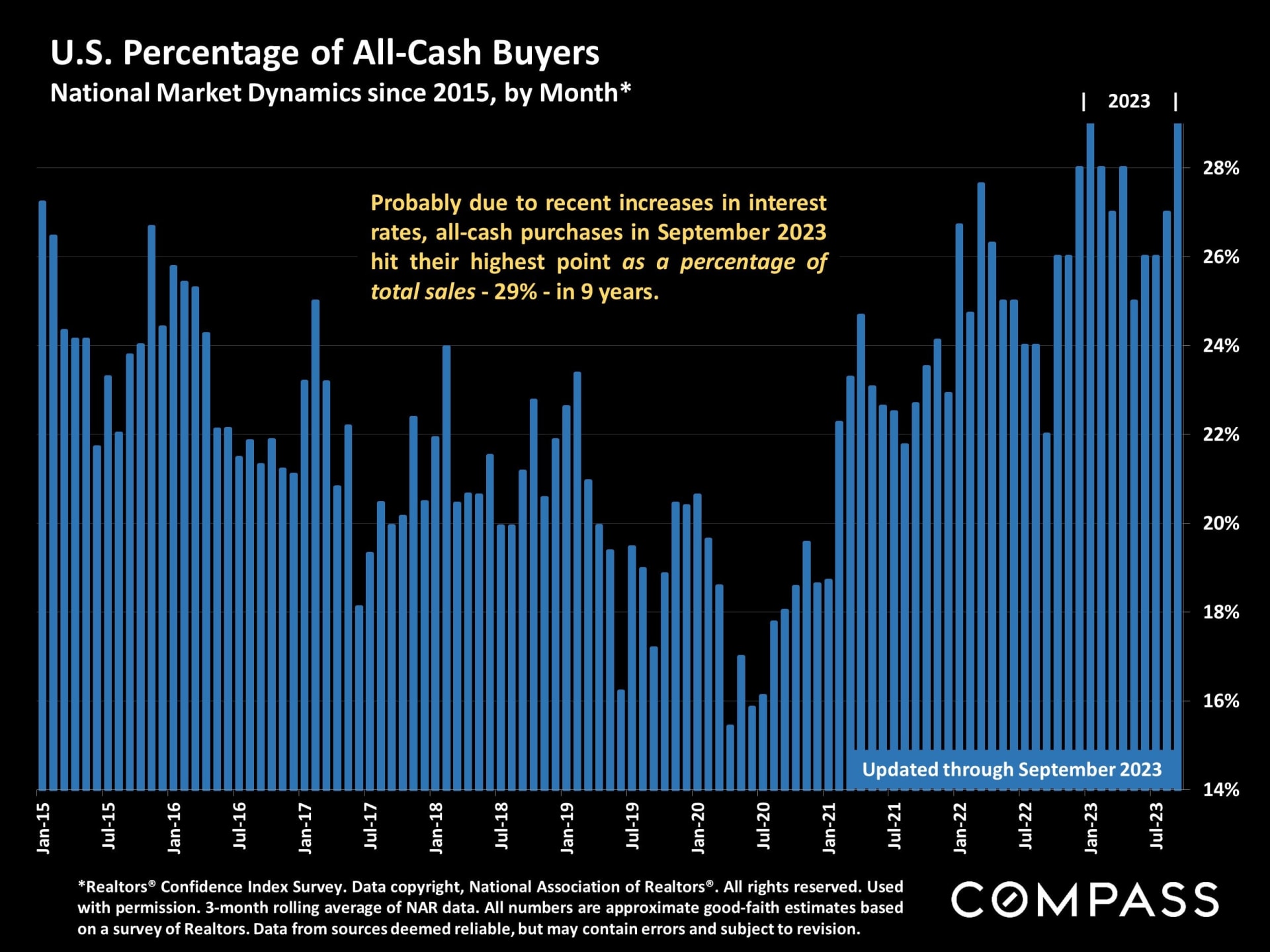 Swift Sales and Competitive Offers
Despite the challenges presented by low inventory and rising prices, the U.S. housing market continues to witness some encouraging trends. Approximately 69% of sales accepted offers in less than 30 days, highlighting the quick pace at which properties are moving. This could be attributed to the strong demand in the market, especially for reasonably priced homes.
Another notable aspect of the current housing market is the competition among buyers. A staggering 26% of properties sold above the list price, emphasizing the competitive nature of the market. Additionally, the average number of offers received on sold homes was 2 out of 6, showcasing the multiple offers that many sellers are enjoying in this environment.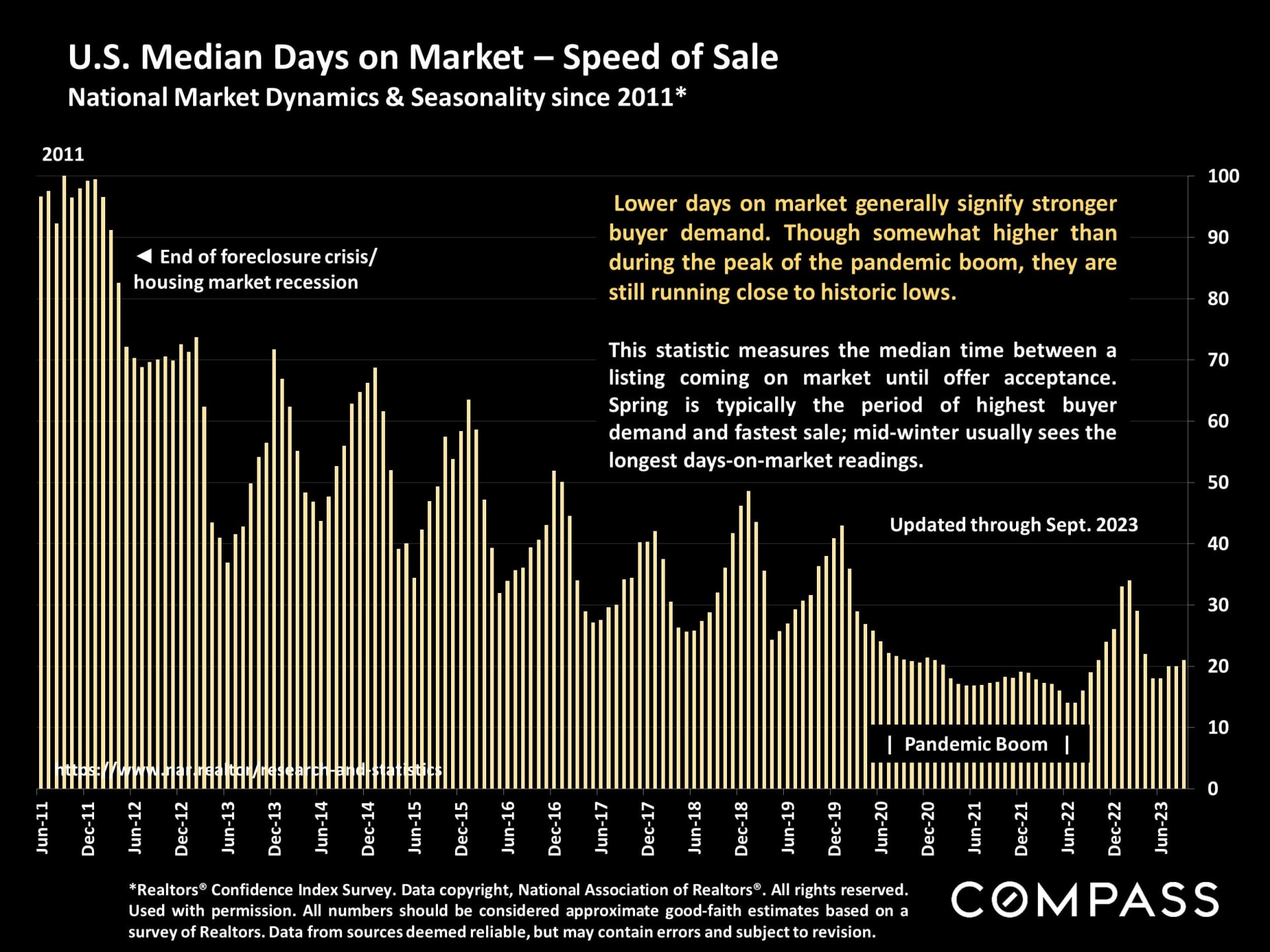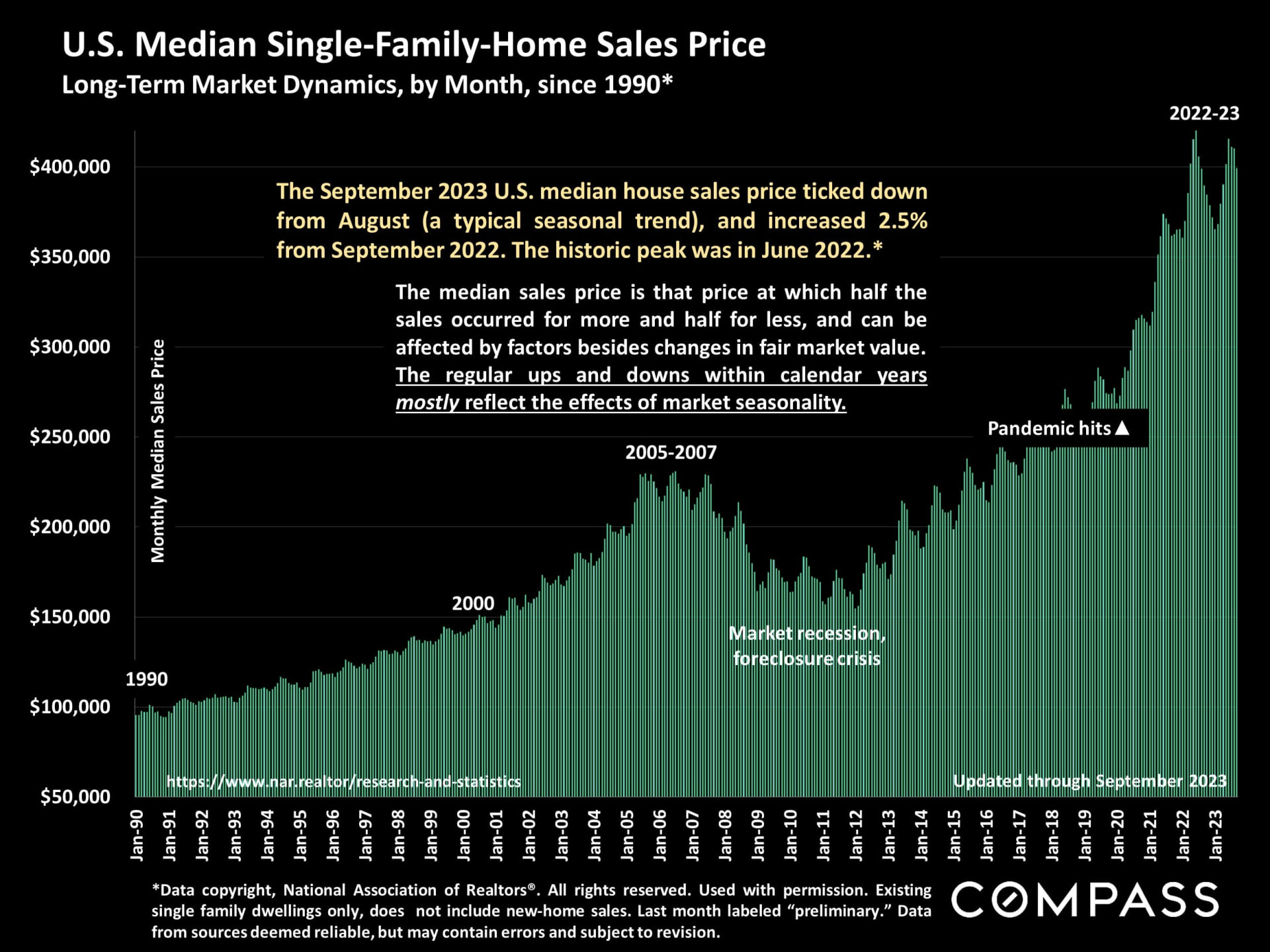 Challenges and Opportunities
The challenges in the housing market are evident, with declining sales, rising prices, and increased competition. However, these challenges also present opportunities for various stakeholders. Here are a few key takeaways:
Investment Potential: Rising home prices suggest the potential for profitable real estate investments. Smart investors can capitalize on the appreciation of property values.

Flexibility and Timing: Buyers may need to be more flexible in their preferences and timing.

Mortgage Strategies: Buyers can explore different mortgage strategies and loan options to mitigate the impact of higher interest rates. Financial advisors can provide guidance on securing favorable terms. We work with multiple, knowledgeable lenders that can help our buyers navigate the different financing options available to them to help them determine what option best fit for their unique financial situation.

Sellers' Advantage: Sellers have the upper hand in this competitive market. They should work with experienced real estate agents to maximize their sales price and negotiate favorable terms.
The U.S. housing market in September 2023 is navigating a complex landscape marked by low inventory, rising interest rates, and increased competition. The data from the National Association of Realtors paints a clear picture of the market's current condition, with declining sales, rising prices, and a significant number of all-cash transactions. Despite these challenges, opportunities abound for those who approach the market strategically.
In these turbulent times, having a dedicated team of real estate professionals by your side can make all the difference. Our team of real estate experts is equipped to help you navigate these challenging market conditions. Whether you're buying or selling, our agents have the experience and knowledge to guide you through the process, make informed decisions, and secure the best outcomes. We understand the nuances of the market, and we're committed to helping you achieve your real estate goals, even in the face of these challenges.
With the right guidance and a well-informed approach, you can make the most of the current housing landscape. Your dream home or a lucrative sale might be just around the corner, and our team is here to help you every step of the way!