You're ready to sell your Arlington Heights property, and you want to buy a new home at the same time. While this can be a tricky endeavor, it's not impossible! As long as you understand the risks, do the planning, and are prepared to be flexible, buying and selling simultaneously in Arlington Heights can be accomplished. Follow these four tips when you're ready to begin the process.
Prepare your finances to buy
The first step toward buying and selling simultaneously is
preparing your finances
. You'll want to make sure that your finances are ready for you to buy another Arlington Heights property. Start by researching the current lending guidelines — these change regularly, so doing some upfront research will set you up for success.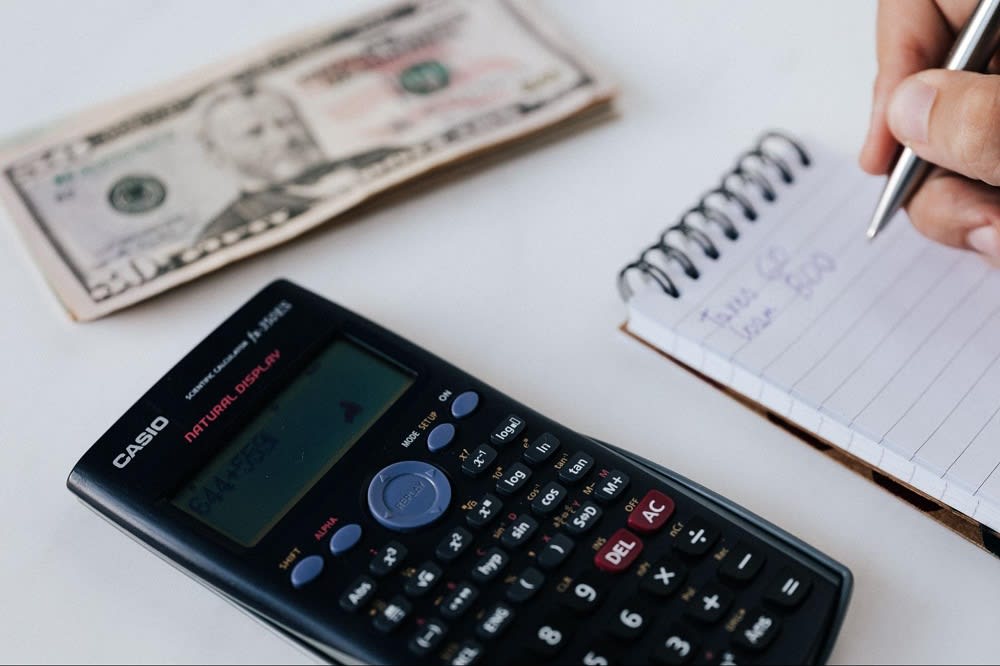 Many lenders require a down payment of at least 3.5% of the purchase price. You'll want to make sure that you have enough cash for a sizeable down payment. If you don't already have this cash on hand, set a goal and start saving as soon as possible.
A minimally acceptable credit score is also a milestone you'll need to secure in advance of purchasing a home. If you have low or no credit, you will want to formulate a plan that will put you on the right track. Making payments on time and not maxing out your credit cards are good starting points. As you work to improve your credit score, you'll also be able to work on your debt-to-income ratio – another factor that will show lenders you're able to meet mortgage payments.


Finally, you'll want to ensure that you have all of the proper documentation prepared ahead of time. These will attest to your financial stability, and having them in hand will save you a lot of stress in the long run. Some of these documents would include proof of employment, income, and a record of assets and debts.
Prepare your home to sell
Now that your finances are in order, you can begin to
prepare your home
. From staging to landscaping, there are several key items you'll want to have checked off before you list your property alongside other homes for sale in Arlington Heights. Preparing your home upfront will ensure that you'll wow potential homebuyers from their first viewing.
First, decide if you need to do any small landscaping projects. Look at the trees and bushes on your property, and trim and shape any greenery that could use a touchup. Consider planting seasonal flowers to provide a pop of color to the outside of your home. After your landscaping is in good shape, you'll want to make sure the rest of your exterior makes a great first impression. Consider renting a power washer and cleaning up the siding, windows, sidewalks, porches, and deck. In addition to being a satisfying activity, potential homebuyers will immediately see the sparkle and curb appeal of your Arlington Heights property.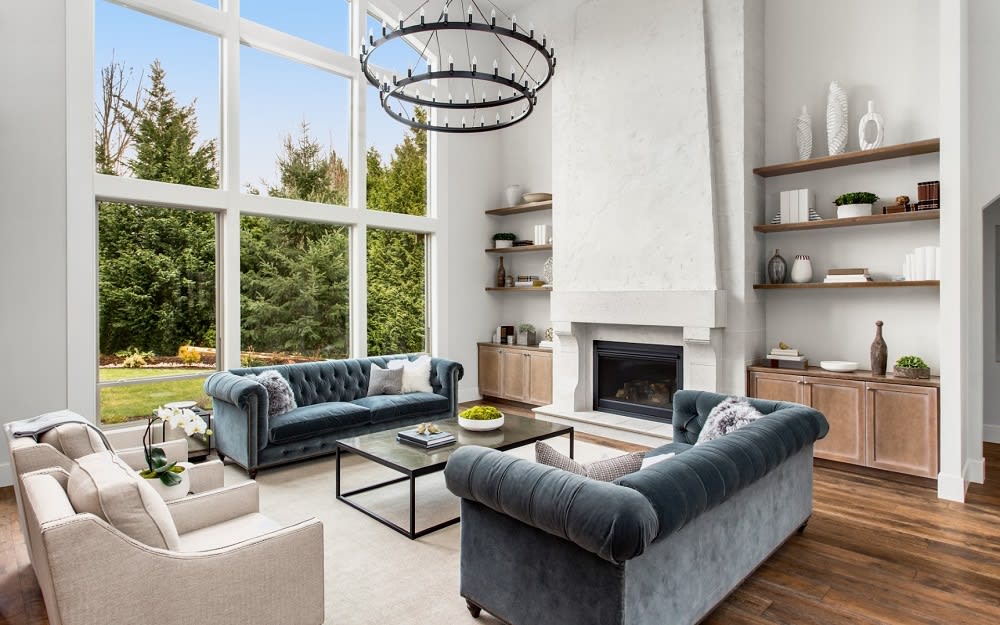 Next, you'll want to prepare your interiors to wow potential homebuyers. Make any small fixes that a potential buyer could ding on a home walkthrough and inspection. After your initial repairs, you'll want to make the inside of your home shine — both literally and figuratively. Clean and declutter your home, and consider staging it. You want everyone viewing your home to see the potential of the space. If possible, stage your furniture to maximize your home's best qualities — this means moving or removing outdated pieces that may be blocking natural lighting or picturesque views. You want your home to stand out from other homes for sale in Arlington Heights, so consider working with a professional stager for the best results.
Choose an experienced agent for buying and selling
When taking on the tough task of buying and selling simultaneously, you won't be able to go it alone. You'll want to choose a real estate agent for each process or the same agent for both — there are pros and cons to each scenario, and you'll want to make the decision that's right for you.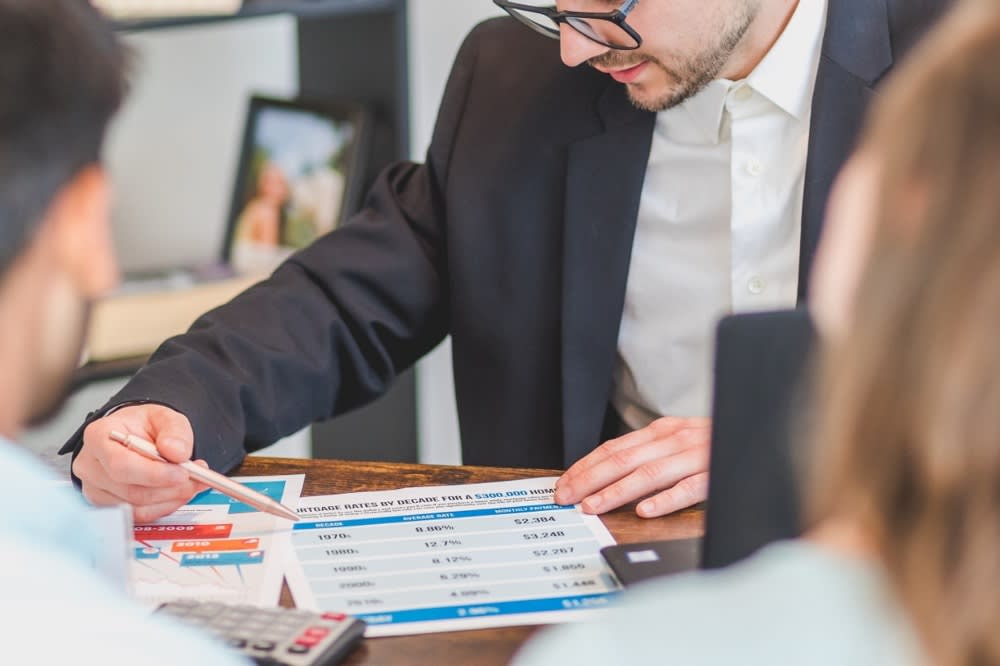 When choosing an agent to help you buy a home, there are several factors to consider. You'll want to choose an agent who has an excellent track record and one who has a vast knowledge of homes for sale in Arlington Heights. When buying and selling simultaneously, you'll face many questions and challenges along the way. Your agent should be available to you and able to provide you with the personal attention you need, to resolve all your worries quickly and accurately. Your agent should work in your best interest to get you the best deal on your new home.
When choosing an agent to help you sell your home, you should choose one who is able to make your home stand out from the other homes for sale in Arlington Heights. They should have an excellent professional network and access to listing services like the local MLS. A good agent can help you give potential homebuyers a great first impression by securing a photographer and helping you write the listing description. They'll know which trends to highlight and how other homes in your area are marketing themselves.
Plan in advance
When buying and selling simultaneously, prepare for the unexpected. By planning for the process well in advance, you'll give yourself the buffer you need to survive unexpected hiccups. If your cash flow isn't as solid as you would like, planning in advance will give you time to secure a down payment and improve or find other sources of credit.


If your home sells before your purchase is finalized, you'll need to think about where you will live and where you'll store your belongings in the interim. You could stay with friends or family, book a long hotel stay, or reserve a short-term rental. You'll want to rent a storage unit or — if you're sure to move in quickly —
be prepared
to store your belongings inside a moving truck for a few days.
Looking for Arlington Heights homes for sale?
When you're ready to start buying and selling Arlington Heights real estate simultaneously, you now know that you should secure a real estate team that has your best interests at heart.
The Blackshaw Messel Group
will provide you with exceptional real estate agents and an unwavering client-first attitude.
Reach out today
to let them help you with your buying and selling journey!