A suburb of "The Windy City," Buffalo Grove is located 30 miles northwest of downtown Chicago and has a fantastic inventory of luxury homes for sale. Buffalo Grove offers a family-oriented lifestyle built around great schools, parks, and lasting real estate value.

Heralded for its small-town, "village" atmosphere, Buffalo Grove is more affordable and moves at a slower pace than the nearby metropolis of Chicago. However, living in the village doesn't mean you're isolated. Buffalo Grove is only 20 miles away from the O'Hare International Airport and is easy to commute from for travel or work in the city.
Activities in Buffalo Grove
While Buffalo Grove offers a quiet, laid-back lifestyle, it still provides residents with an abundance of ways to pass the time. It has great parks, nature preserves, and golf facilities nearby. The village has unique attractions as a suburban real estate market, so homes for sale in Buffalo Grove are desirable among buyers and hold their value well over time.
Long Grove Confectionery Company
Established in 1975, the
Long Grove Confectionery Company
is famous for its handcrafted chocolates. Salted and roasted pecans slathered with handmade caramel and milk chocolate share their fame with other delights such as classic caramels. The business originated at a Long Grove shop and candy kitchen but moved to Buffalo Grove for a larger facility. Visitors can tour the factory to see sweet treats made and get a few samples along the way.
Buffalo Creek Forest Preserve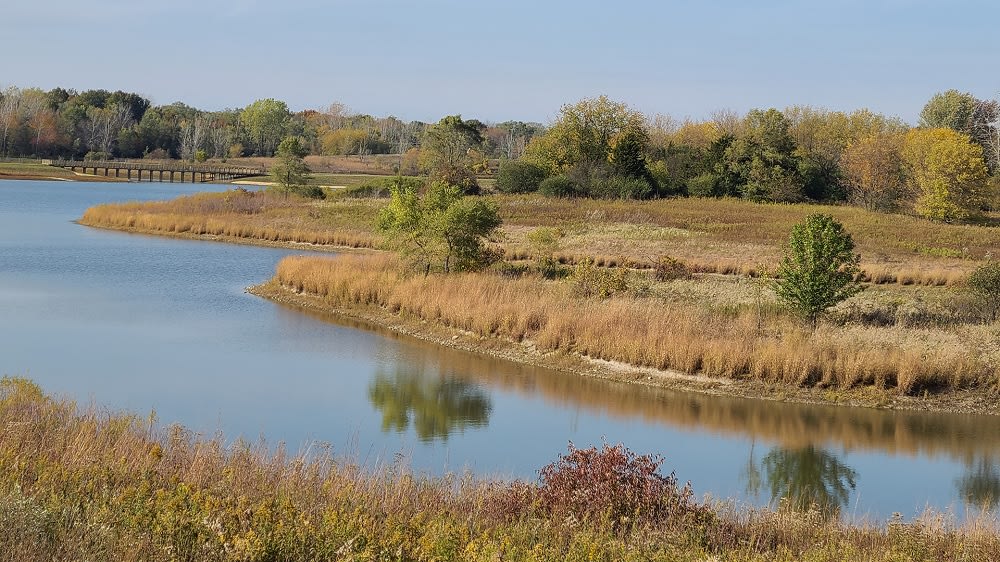 The
408-acre Buffalo Creek Forest Preserve
was first a farm in the 19th century until the late-1970s. Since then, the Lake County Forest Preserves has allowed the native tallgrass prairie to return amid a landscape of creeks, wetlands, and a reservoir where you can fish. The preserve features 5.5 miles of trails for hiking and biking. Birding is another popular pastime for patrons, with grassland birds, eastern meadowlarks, and bobolinks visible from the preserve.
Raupp Memorial Museum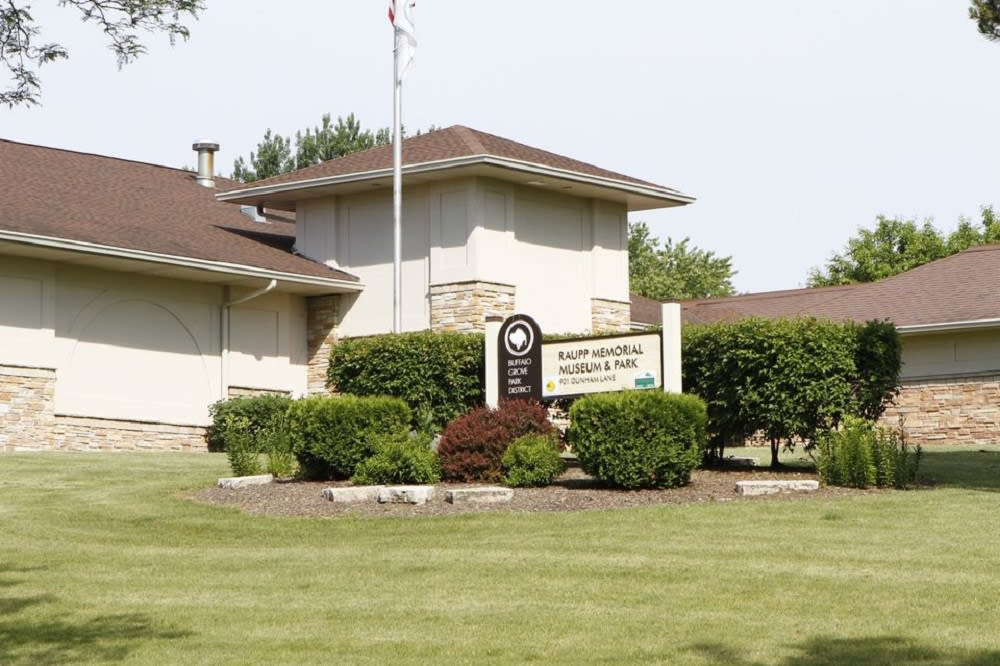 The
Raupp Memorial Museum
holds more than 3,000 artifacts relating to Buffalo Grove's history. The main exhibit highlights a complete chronology of the village, from the native Potawatomi people to the modern growth of the town as a suburb. There's an interactive gallery that recreates businesses from the 1880s. This includes an old-fashioned school, saloon, dry goods store, apothecary, and barbershop. The museum has a third space for temporary exhibits, and those who own Buffalo Grove real estate often check back to see what's new.
Buffalo Grove Days
Buffalo Grove Days
is a multi-day event featuring numerous vendors and activities. This annual public event over Labor Day weekend includes a carnival, musical acts, arts and crafts exhibits, fireworks, and fantastic local food. The celebration kicks off with an opening parade and continues with a carnival. Buffalo Grove Days takes place at Mike Rylko Park has nightly concerts, games, and rides beginning Friday of Labor Day and ending on Sunday. The Fireworks show on Saturday night is a high point of the event.
Buffalo Grove farmer's market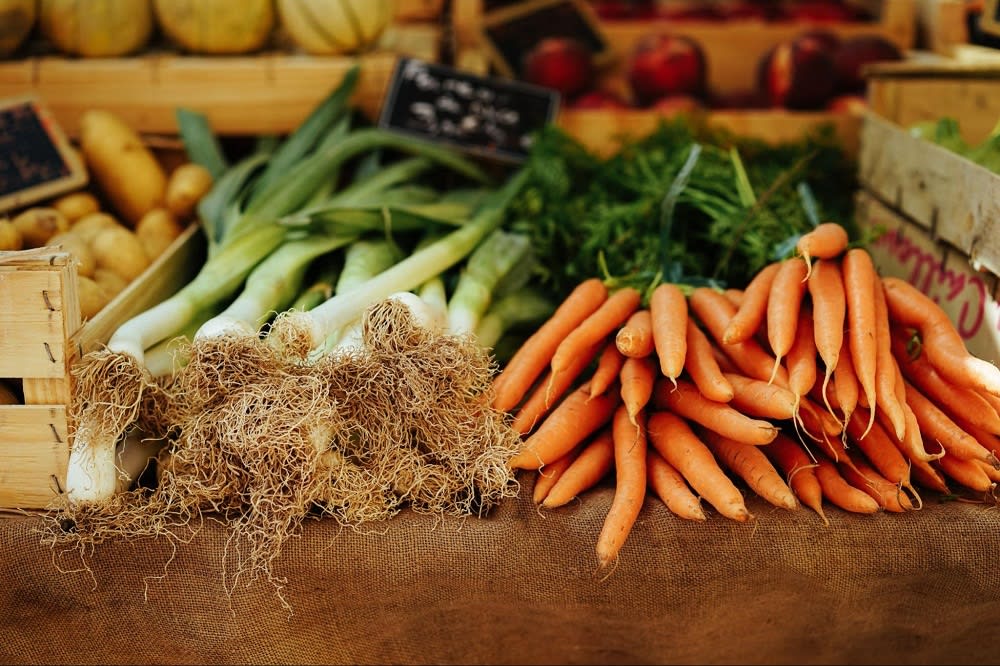 Starting in June and ending in October, Buffalo Grove has a Sunday farmers' market popular with residents and owners of Buffalo Grove real estate. The market takes place in the Mike Rylko Park parking lot and provides locals with a place to stock up on organic fruits and veggies each week. However, the
Buffalo Grove Farmers' Market
features many vendors, going beyond the typical produce market: shop a diverse array of fruit and vegetable sellers, flower vendors, butchers, and dairy suppliers every week. With a choice of farm-raised meats, cheeses, eggs, baked goods, honey, nuts, jams, and salsas, you can bring home ingredients for a feast. Food trucks offer a variety of foods to eat on-site, and you won't go hungry here!
The Buffalo Grove housing market
In many cities, the housing market is red-hot, and it's challenging to find a home either for ownership or investment. Buffalo Grove is a buyer's market, meaning there are more sellers than prospective buyers. Last year, in December 2021, home prices in Buffalo Grove were down 9.24%. Homes for sale in Buffalo Grove were selling for a median price of $275K. On average, homes in Buffalo Grove sell after 23 days—a much longer time than the 16 days for market retention last year. Thus, now is a great time to buy—particularly with overall home sales steadily on the rise.
Buffalo Grove real estate opportunities
While the rate of homes sold in Buffalo Grove seems low, overall inventory is also low, keeping prices steady. Considering its proximity to Chicago, the serene beauty, and the tight-knit community, Buffalo Grove real estate is a sound investment.

Looking forward to helping the next generation of its citizens, Buffalo Grove has taken steps to improve the village's quality of life. One project to modernize the area for residents is the Infrastructure Modernization Program. This program is a 5-year and $175 million investment in roads, sanitary and water systems, and other capital projects.

These improvements make homes for sale in the area worth more. Another project is the BG Delivers website to support local businesses. This project provides a free business directory to connect residents with Buffalo Grove goods and services to help the local economy stay strong.
Interested in Buffalo Grove homes for sale?
With excellent access, public infrastructure, and an abundance of well-appointed homes for sale, Buffalo Grove is a great location to consider buying in the Chicago area. Wherever you are in the process of purchasing a home, reach out to the trusted Buffalo Grove real estate agents at
The Blackshaw Messel Group
.