If you're fortunate enough to call
Arlington Heights
home, you know the community prides itself on its vibrant local scene and the multitude of exciting things to do around town. From the Frontier Days Festival in the summer to the Autumn Harvest Fest in the fall, Arlington Heights celebrates the community with year-round festivities everyone can enjoy.
While annual events are only one of the many charms Arlington Heights offers both visitors and its residents, the highly coveted hamlet is one of the
best places to live
due to its award-winning schools, vibrant local lifestyle, and profound sense of community.
As you celebrate a new year, and for those looking to make their Arlington Heights home a personal oasis, here are some of the interior design trends to consider this 2022.
Incorporate shades of brown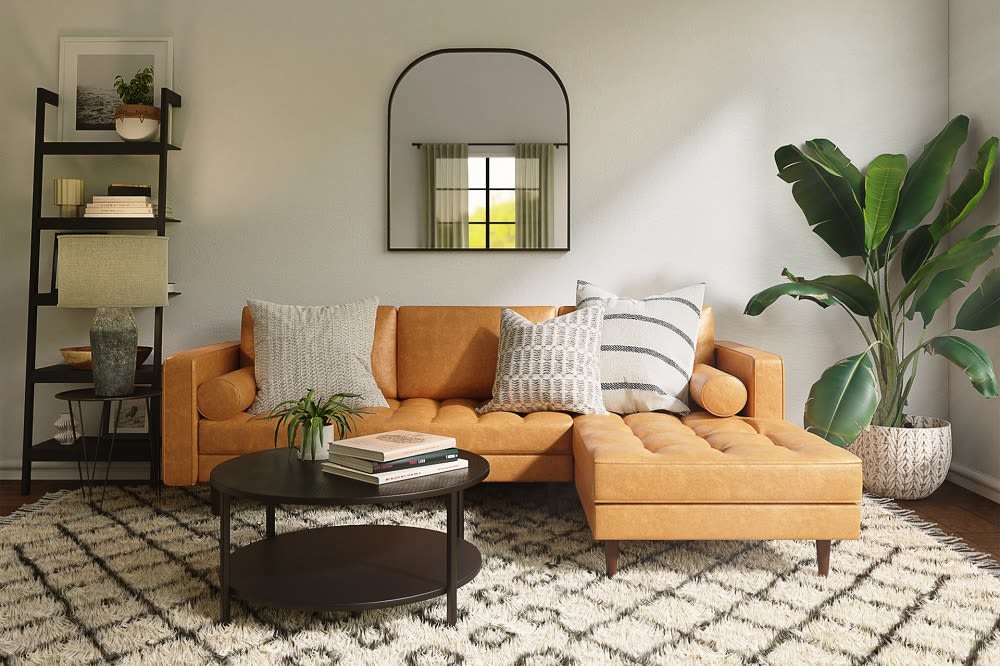 Design professionals
predict interiors will see the re-emergence of the color brown among this year's most popular trends. In previous years, designers gravitated toward pattern and color, but the appeal of incorporating rich hues into the color palette is a welcome change for designers and homeowners alike.
According to
Athena Calderone
, "Neutrals will take a bit of a back seat in 2022, as people start to experiment with color again, but the palette will stay very close to hues you'd find in nature. We predict paint rollers will be dipped in rosy, terracotta tones, swathing rooms from wall to ceiling for a complete monochromatic moment that envelops you in its coziness."
Defined entertainment spaces
Entertainment spaces have recently become a higher design priority, as homeowners spend more time indoors and elect to entertain guests at home. Also, as more professionals pivot to working from home, defining spaces at home becomes a practical and functional design choice.
Experts advise
on making the right choices for your home's footprint, "Although the amount of space alone may seem like a crucial factor for entertaining, it is also important to consider the comfort of your guests in a space. Rather than planning for a standing room, plan around the furniture that you hope to incorporate into your space to accommodate your guests, such as tables and seating."
Nature as inspiration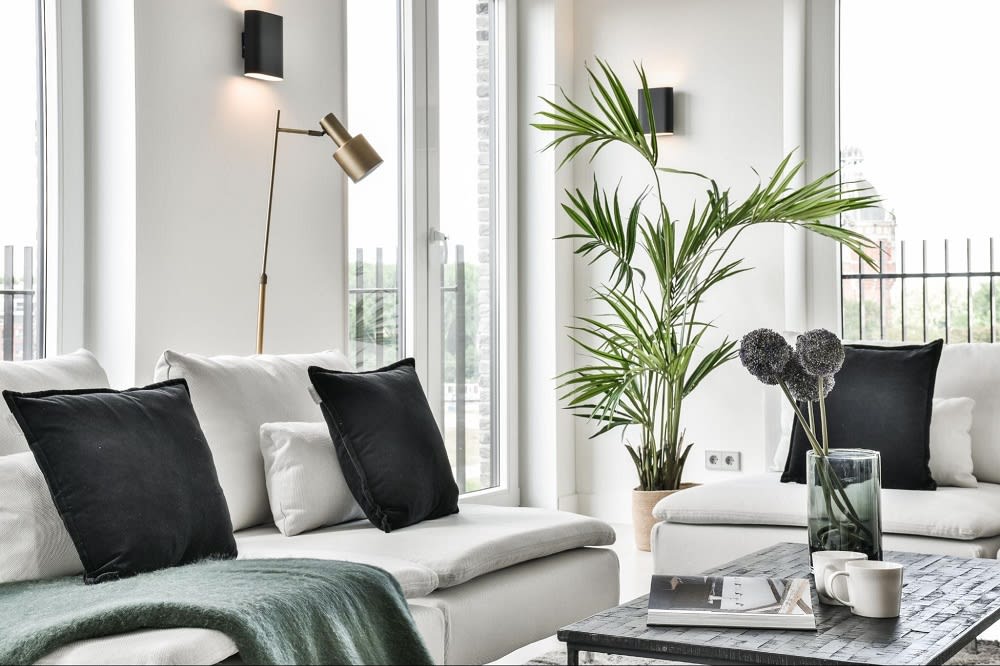 Design interiors that lend themselves to multi-sensory experiences is a trend that will likely extend beyond 2022. As more people pivot to working and learning from home, rooms and spaces that draw us closer to nature offer a way to boost productivity and ensure well-being. Rooms with objects or surfaces inspired by nature help reduce stress while augmenting creativity. As a result, biophilic design is gaining greater exposure and popularity in modern interiors.
Curved, sculptural furniture
Soft shapes and angles in furniture are a trend dominating interior design in 2022. Curved or rounded design features create inviting and relaxed spaces without compromising timeless elegance and sophistication.
Furniture with natural hues and softer textures blend with a myriad of styles and offers a versatility that makes it a favored selection among designers. According to
Sarah Sherman Samuel
, an LA-based designer, "A curved form is subconsciously read as safe, friendly, and welcoming. With everyone feeling a bit precious, I think those softer shapes and angles will still be a big trend in 2022 in furniture, as well as architecture."
Minimalist interiors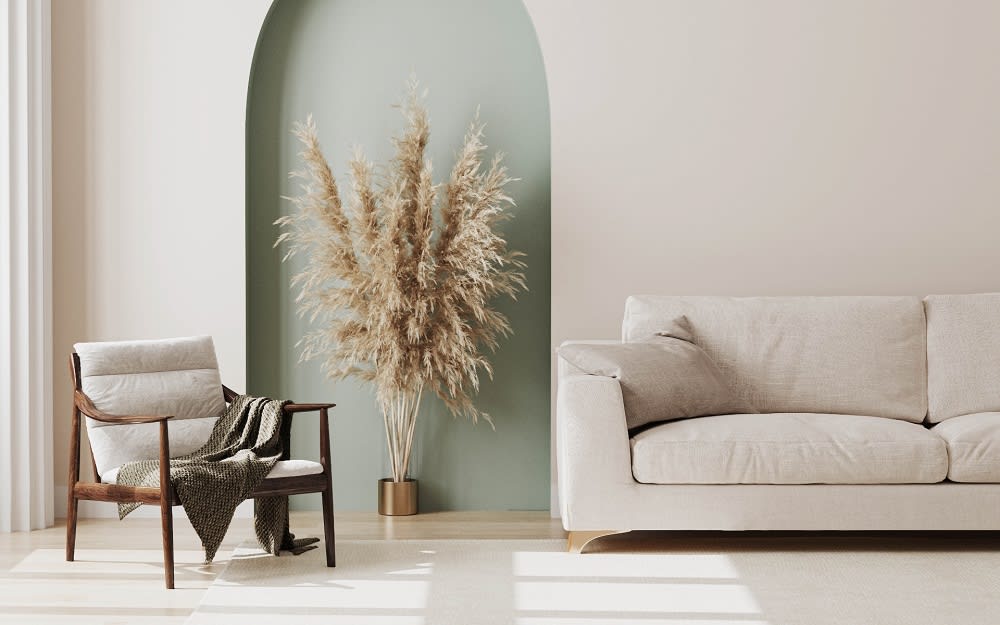 Prioritizing the essentials is a significant aspect of minimalist design. It's no wonder these interiors are taking the design world by storm. Creating the purest form of sophistication, the minimalist aesthetic is a style that prioritizes functionality. In 2022, the direction toward effortless elegance with minimalist interiors helps achieve this goal.
Sharon Blaustein, the principal designer at
B Interior LLC
, shares the appeal of this style of design, "A minimalist-designed space incorporates an open floor plan, lots of light, and simple line furnishings that are well-built and comfortable. All these create a soothing and inviting space that has a timeless aesthetic."
Celebrate emerging artists
Showcase art collections of up-and-coming artists that emphasize color and serve as the focal point of the interior space. Design professionals explain more clients are looking to new and emerging artists within the art scene to select pieces more representative of diversity and perspectives. Discovering new and one-of-a-kind art can punctuate a living space of any style.
Mixing design styles
Design is objective, and there are many ways to enhance the design of your space. Mixing techniques and ideas is a great way to experiment with your own, personal design style! New York-based interior designer
Robert McKinley
explains the appeal of mixing design styles: "There is a trend emerging that is reminiscent of the late '80s and early '90s. Two directions come to mind. One being very natural — white and creams, mixed with dark natural wood and washed linen textiles and black-and-white photography. The other is dark and moody mixed with stainless steel, jovial multicolor schemes, and color blocking. Some avant-garde sculptural elements that evoke the style of Ettore Sottsass."
Create intimate spaces
For many, "cozy" is synonymous with home. Feeling protected, calm, and at peace are all feelings we experience within our homes. This year, designers are working with clients to create cozy, intimate spaces, and there are a variety of ways to do so.

Begin with lighting to create an inviting feeling of warmth to the space. Rich color fabrics, textiles, and rugs are another way to draw out a room's intimacy. Artwork and mirrors add a dramatic effect to any space, and incorporating scent into a room using an oil diffuser or incense can inspire a multisensory experience.
Add pedestals
Decorative pedestals or plinths are both functional and creative elements to include in your home to enhance the look of any space. There are endless possibilities for elevating your space using pedestals with a myriad of colors, sizes, materials and shapes to choose from. Pedestals help draw attention to styling elements and offer a creative use of space. Pottery, art, or books are items that you can use to create sophistication, spotlight a favorite object, and create inspired looks throughout your home.
Vintage-inspired bathrooms
In keeping with elevating the look and feel of your home, consider incorporating vintage-inspired elements in your bathroom and create a softer and more sophisticated aesthetic. Adding unique details such as a fixture or a light can be enough to create the vintage look that's on-trend in 2022.
Creating an inspired vintage allure can be as simple as sourcing your materials online or visiting a quaint antique shop in your Arlington Heights community. Estate sales also offer an option to find one-of-a-kind pieces that can create the antique look you desire.
If you're looking for homes for sale in
Arlington Heights
, The
Blackshaw Messel Group
offers a full-service real estate experience in the Northwest Suburbs and the entire Chicagoland area. Contact them today to find your next dream home!